You've found somewhere intimate and special
If you're looking for a big house to hire for an intimate DIY wedding, where you can stay and have your ceremony with your closest family and friends, then this seaside Georgian residence has it all. Laston House offers sea views and is located just five minutes from the vibrant coastal harbour of Ilfracombe in North Devon, yet tucked away in a quintessential English garden. Laston House weddings can be completely bespoke and provide the ultimate hideaway for those looking for both a relaxed wedding day and a few nights' stay.
Laston House is a grade 2 listed Georgian house that sits elegantly in three acre grounds, ensuring complete privacy to all guests. It was built in the early 19th Century and whilst being sympathetically restored has retained many features adding to the wonderful homeliness feel that you just can't get from a hotel or venue designed to within an inch of its life. However, the grandeur of Laston House provides spacious living and entertainment space for everyone to spend a great time together.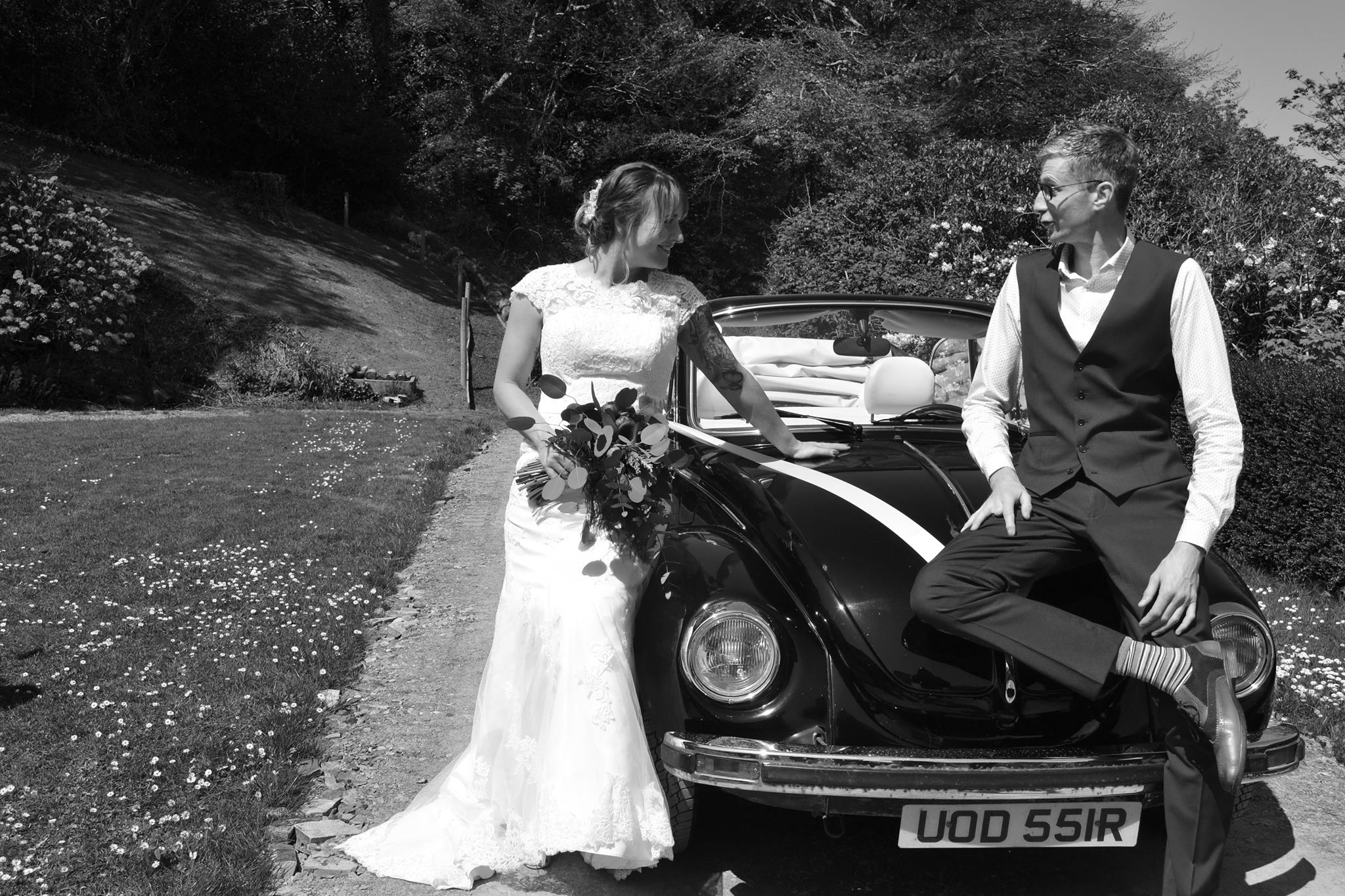 It's your day; we'll help you do it your way
Your wedding is the big time in your life when it literally is all about you; your vision and your dream. At Laston House we don't dictate menus and room design – you can either organise your own DIY wedding, or you can tell us what you'd like. It's completely our pleasure to help you to create your perfect beach house wedding, exactly to your specification. Laston House is "your special place for your day" rather than a venue or hotel. If you want to do things your way, we won't stand in your way.
Making your day amazing
At your choosing, we can help you to make your special day even more fabulous. We've handpicked the best local suppliers that can provide you with a whole host of flexible packages for your wedding day. From catering to room design, flowers, cakes, to photographer and hairdresser, based on your wish list, preferences and budget, we will work with you to create a bespoke team to create exactly what you have in mind.
Intimate wedding ceremony
Weddings for 2-50 guests
You will have to book and organise your own Registrar to perform the ceremony at Laston House. Please find information on the Devon
Registration Service
Laston House is perfect for a lovely intimate wedding of up to 50 guests. This number enables you to include your closest relatives and dearest friends. Depending on numbers, your ceremony can take place either in the wonderful 'Dining Room' with views out to the garden, or the more snug 'Living Room' or dramatic 'Hall'.
What does a Laston House wedding look like?
Every wedding we arrange is completely different, with each couple and their wedding party bringing their own vibe and ideas.
Typically, the wedding groups arrive the night before the wedding. The bride and her bridesmaids can make full use of the largest suite in Laston House (Room 6) or everyone can just settle in, enjoy being together and have a relaxed pre-wedding evening. The following day you'll get ready for your vows, in comfortable 'homely' surroundings. You choose how relaxed or formal you want your wedding to be – have your make up done at the kitchen table, while you have a glass of bubbly from the fridge if you like! Enjoy your own bought-in breakfast and prepare the ceremony room yourself, or ask us to cater and organise a room designer for you.
In the evening you can just relax with your own playlist, or have a DJ or band in one of the rooms. Part of the beauty of staying at Laston House is that most of your guests will be able to stay the night, so you won't have to hurry with your good-byes. We can organise toast drinks, canapés, wedding breakfast, barbecue, hog roast, gin and prosecco bar, or you can simply go 'DIY' and organise everything yourself.
From a picnic in the garden, to a vintage tea party, fish and chips, to an M&S buffet delivery, we'll ensure you'll have the perfect relaxed wedding day to suit your requirement and of course budget. Many of our newly wed couples choose to stay in our large room 6, or make use of the Well House for their honeymoon night. However you choose to spend your time, you'll have lots of lovely memories to cherish, it won't just be one day, it will feel like a full weekend of your life.
Included in our Standard Package is two nights' stay in the main Laston House. If required, and extra, additional numbers can be accommodated in our Well House, Coach House and Laston Mews.
Laston House: Sleeps 15 Adults (and additional 3 Children's beds if required)
Configuration: 7 en-suite Double/Twin rooms and one Single Room with adjacent private bathroom. All Double rooms have sea views, and all rooms have Freeview TV, radio CD player and tea/coffee making facilities.
Well House: Sleeps 2 Adults (often used as private honeymoon suite)
Coach House: Sleeps 4 Adults (and 2 additional Children's beds if required)
Laston Mews: Sleeps 5 Adults (and 3 additional Children's beds if required)
Please note: additional registrar fees and insurance will be payable direct to the registrar and your pre-arranged insurance company. All prices include VAT at 20%.
Venue Hire for your wedding ceremony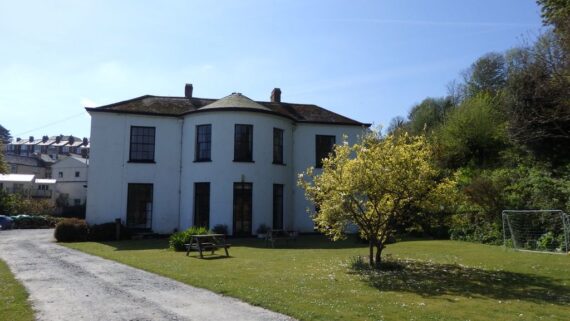 Laston House
Accommodation for 15 adults, 3 children for 2 nights.
Mid Season £ 1,800
High Season £ 2,200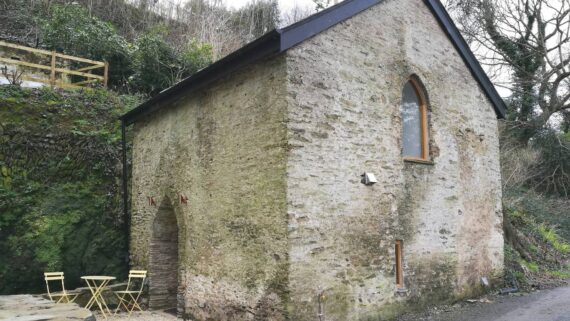 Well House
Accommodation for 2 adults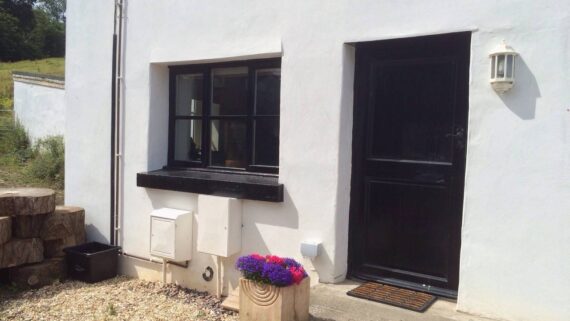 Laston Mews
Accommodation for 4 adults and up to 3 children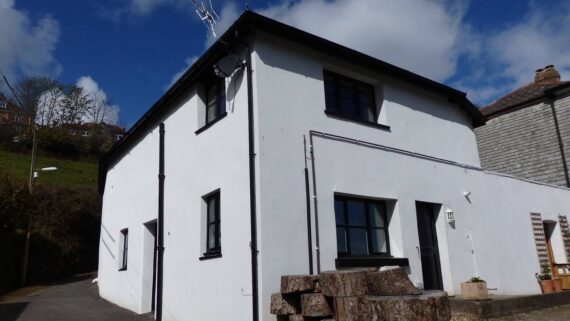 Coach House
Accommodation for 5 adults and up to 2 children for 2 nights
Wedding Venue Set Up and Design
Room set up and configuration
£ 150
Linen hire
Depending on what you require, we can get a quotation for you
Room design
Flowers
We recommend www.dejeuny.co.uk
Telephone: 07900 884170
Email: jane@dejeuny.co.uk
Catering
We recommend www.seadogfoods.co.uk
Telephone: 07533 333976
Email: enquiries@seadogfoods.co.uk
Online delivery and put away
We have a Tesco in Ilfracombe. If you would like to arrange a delivery and would like us to meet and pack away before you arrive, please let us know and we can organise this for £20
Marquee Hire
Please let us know what you would like and we will be able to recommend a suitable supplier for you.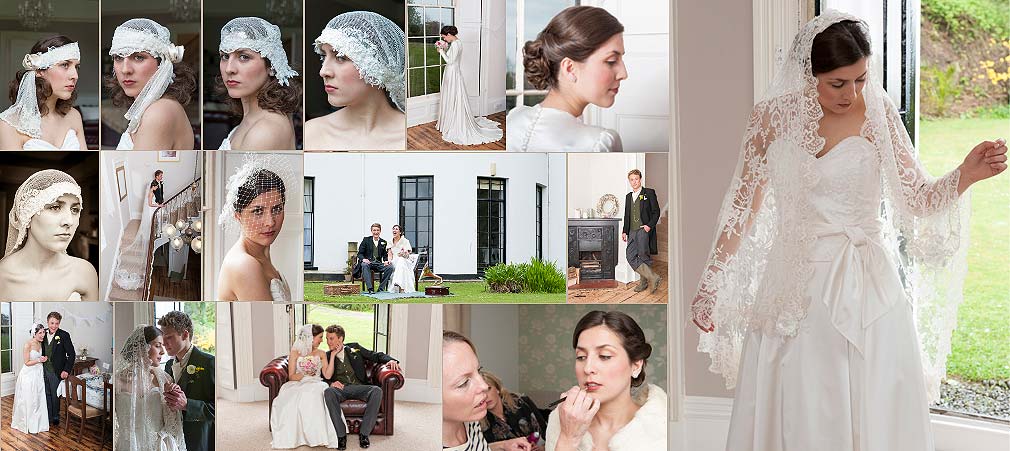 More information about Laston House Weddings
Do you celebrate more than one event per day? No, you have exclusive use of Laston House for the two nights.
What is included? Our starting package includes use of Laston House as your wedding venue and accommodation for two nights for 15 adults and 3 children. We can accommodate more people if required and organise a full range of wedding services if requested.
Is it possible to only rent the venue, without any catering? Yes
Does the house have a kitchen? Whilst it is not a catering kitchen, the Laston House kitchen is as equipped as you'd expect in your own home. We have tableware and glasses for up to 15 adults and 3 children.
Do you offer catering? We can upon request. Depending on your requirement, we can either put you in touch with a local recommended supplier, or we can put a package together for you.
What time can we arrive? You are welcome to arrive after 4pm on your first day with us.
What time do we have to depart? You will need to depart before 11 am on your last day with us.
Can we bring our own food and drink and is there a surcharge? Yes you can bring your own food and drink and we do not charge a corkage. However, please note: you will need to arrange your own crockery, cutlery and glass hire to accommodate your numbers.
Do you have disabled access? Yes and we have two ensuite bedrooms on the ground floor.
To start with, please give us a call so that we can have an informal chat about what you're looking for. However, if you prefer you can email us.
Telephone: 01271 867754
Email: lastonhouse@hotmail.co.uk
Situated in North Devon, in the traditional Victorian seaside town of Ilfracombe, Laston House is ideally placed for beautiful days out to suit young and old, such as Lundy Island, Exmoor, Woolacombe beach, South West Coast Path, as well as Ilfracombe harbour itself. Children will love nearby Dinosaur World, Ilfracombe Aquarium, and just exploring the beaches.